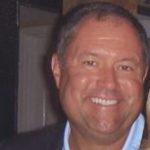 By Mike Dunn – Copyright 2017- mike@clearimagedomainnames.com
Best of both worlds? Wine Not.
People love wine and people love weed. With weed on the ballot in five states, some vineyards are thinking this could be profitable.
Options for Marijuana Marketers
The traditional ways to get in the market are local retail stores.
Others stake their claim in the edibles market.
However, some California wineries see themselves being positioned to not only produce weed, and edibles but also Hemp-infused wine.
If you think this will happen, now is the time to secure your brand name so you do not get shut out in marketing. However, the key is it MUST match your domain name.
Why buy it when you can just RENT it to reduce risk? It just makes sense.
Call me to lock down your premium brand name and product names while the regulators slowly regulate. 704-408-8050 mike@clearimagedomainnames.com
The Very First Step in Getting into the Marijuana or Hemp Wine Business
Most marketers will say you need to start with a good brand name and a good story. In today's social media-driven market, you have to have a domain name to match and be available to make your marketing plan work. That means locking in your domain is the VERY FIRST STEP.
The chances are you will see brand names like:
Hemp Red.com | HempWhite.com | HempByTheGlass.com | OrganicGanjaWinery.com | OrganicHempWinery.com | Cannabis White.com | CannabisVino.com | OrganicHempWines.com | 
"However, one enterprising domain-branding company has come up with a risk-reducing solution for nervous "green" speculating entrepreneurs."
Clear Image Domain Names cannot guarantee that you will be the next Hemp mega-millionaire, but they can reduce your risk in getting stuck with our Month to Month rental option. Let us help you get started and reduce your risk.
See the entire list of potential marijuana-related company names with the available domain name.
| ClearImageDomainnames.com | | | |
| --- | --- | --- | --- |
| mike@clearimagedomainnames.com | | | |
| See descriptions of names at: | | | |
| Name (Call 704-408-8050 to make offer) | Buy it Now (New Reduced prices!!) | Rental Price * | Description |
| BUDDROPS.COM | $7,500 | $250/mo | Premium Product Name |
| GANJABEARS.COM | $7,500 | $250/mo | Premium Product Name |
| GANJAA.COM | $4,650 | $199/mo | Brand Name |
| GANJAFOODIE.COM | $3,950 | $159/mo | Brand Name |
| HEMPRED.COM | $3,655 | $159/mo | Infused Wine Product Name |
| HEMPWHITE.COM | $3,655 | $159/mo | Infused Wine Product Name |
| BUDGORILLA.COM | $3,500 | $175/mo | Brand Name |
| CHEAPESTGRASS.COM | $3,500 | $175/mo | Brand Name |
| ORGANICBIGBUDS.COM | $3,500 | $175/mo | Brand Name |
| ORGANICGANJAGROWERS.COM | $3,500 | $199/mo | Brand Name |
| ORGANICMARIJUANACANDY.COM | $3,500 | $175/mo | Brand Name |
| THCFOODIE.COM | $3,450 | $199/mo | Brand Name |
| ORGANICCANNABISVINEYARDS.COM | $3,195 | $250/mo | Vineyard Name |
| ORGANICGANJAWINERY.COM | $3,195 | $250/mo | Vineyard Name |
| ORGANICHEMPWINERY.COM | $3,195 | $250/mo | Vineyard Name |
| ORGANICHEMPWINES.COM | $3,195 | $250/mo | Vineyard Name |
| BIGBUDSTORES.COM | $2,745 | $159/mo | Company Name |
| BIGBUDSVINEYARD.COM | $2,745 | $175/mo | Vineyard Name |
| BIGBUDVINEYARD.COM | $2,745 | $175/mo | Vineyard Name |
| BUDGUMMY.COM | $2,745 | $159/mo | Premium Product Name |
| BUDSTORESONLINE.COM | $2,745 | $159/mo | Brand Name |
| BUDSTORESONLINE.COM | $2,745 | $159/mo | Brand Name |
| BUZBUDS.COM | $2,745 | $159/mo | Premium Product Name |
| CANNABISBYTHEGLASS.COM | $2,745 | $175/mo | Infused Wine Product Name |
| CANNABISTABLEWINE.COM | $2,745 | $175/mo | Infused Wine Product Name |
| CANNABISVINO.COM | $2,745 | $175/mo | Infused Wine Product Name |
| CANNABISWHITE.COM | $2,745 | $175/mo | Brand Name |
| CANNABUSONLINE.COM | $2,745 | $175/mo | Brand Name |
| CANNABUSVINEYARD.COM | $2,745 | $175/mo | Vineyard Name |
| CHEAPESTWEEDONLINE.COM | $2,745 | $159/mo | Brand Name |
| CHEAPWEEDIN.US | $2,745 | $159/mo | Cool Name Hack |
| CHEAPWWEEDIN.CO | $2,745 | $159/mo | Cool Name Hack |
| COLORADOLEGALCANDY.COM | $2,745 | $159/mo | Premium Product Name |
| COLORADOMEDICALMARIJUANAONLINE.COM | $2,745 | $159/mo | Brand Name |
| DISCOUNTWEEDIN.CO | $2,745 | $159/mo | Cool Name Hack |
| GANJAJELL.COM | $2,745 | $159/mo | Premium Product Name |
| GANJAPASTE.COM | $2,745 | $159/mo | Premium Product Name |
| GANJASQUARES.COM | $2,745 | $159/mo | Premium Product Name |
| GANJAVINEYARDS.COM | $2,745 | $159/mo | Vineyard Name |
| GRASSVINEYARD.COM | $2,745 | $159/mo | Vineyard Name |
| HEMPBYTHEGLASS.COM | $2,745 | $159/mo | Vineyard Name |
| HEMPLINIMENT.COM | $2,745 | $159/mo | Premium Product Name |
| HEMPSTOREONLINE.COM | $2,745 | $159/mo | Company Name |
| ILUVCHEAPWEED.COM | $2,745 | $159/mo | Company Name |
| KINGBIGBUD.COM | $2,745 | $159/mo | Brand Name |
| LEGALHEMPCANDY.COM | $2,745 | $159/mo | Brand Name |
| LEGALWEEDIN.CO | $2,745 | $159/mo | Cool Name Hack |
| LEGALWEEDIN.ME | $2,745 | $159/mo | Cool Name Hack |
| LEGALWEEDIN.ORG | $2,745 | $159/mo | Cool Name Hack |
| LEGALWEEDIN.US | $2,745 | $159/mo | Cool Name Hack |
| MARIJUANADISCOUNTSTORES.COM | $2,745 | $159/mo | Company Name |
| MEDICALMARIJANADISCOUNTS.COM | $2,745 | $159/mo | Brand Name |
| ORGANICBUDCANDY.COM | $2,745 | $159/mo | Brand Name |
| ORGANICBUDCHEWS.COM | $2,745 | $159/mo | Premium Product Name |
| ORGANICBUDDROPS.COM | $2,745 | $159/mo | Premium Product Name |
| ORGANICBUZZBUDS.COM | $2,745 | $159/mo | Premium Product Name |
| ORGANICCANNABISDROPS.COM | $2,745 | $159/mo | Premium Product Name |
| ORGANICGANJACANDY.COM | $2,745 | $159/mo | Brand Name |
| ORGANICGANJADROPS.COM | $2,745 | $159/mo | Premium Product Name |
| ORGANICGANJAEDIBLES.COM | $2,745 | $159/mo | Brand Name |
| ORGANICGANJAGROW.COM | $2,745 | $159/mo | Brand Name |
| ORGANICGANJAGUMMIES.COM | $2,745 | $159/mo | Premium Product Name |
| ORGANICGANJAVINO.COM | $2,745 | $159/mo | Infused Wine Product Name |
| ORGANICGANJAWINES.COM | $2,745 | $159/mo | Vineyard Name |
| ORGANICGRASSWINES.COM | $2,745 | $159/mo | Vineyard Name |
| ORGANICHARDCANDY.COM | $2,745 | $159/mo | Brand Name |
| ORGANICHEMPCANDY.COM | $2,745 | $159/mo | Brand Name |
| ORGANICLEGALMARIJUANA.COM | $2,745 | $79/mo | Brand Name |
| ORGANICMJEDIBLES.COM | $2,745 | $159/mo | Brand Name |
| ORGANICPOTBAR.COM | $2,745 | $159/mo | Company Name |
| ORGANICPOTPOPERS.COM | $2,745 | $159/mo | Premium Product Name |
| ORGANICWEEDCHEWS.COM | $2,745 | $159/mo | Premium Product Name |
| ORGANICWEEDEDIBLES.COM | $2,745 | $159/mo | Brand Name |
| REALGANJADROPS.COM | $2,745 | $159/mo | Premium Product Name |
| RECREATIONALCANDY.COM | $2,745 | $159/mo | Brand Name |
| WEEDSQUARES.COM | $2,745 | $159/mo | Premium Product Name |
| CHEAPESTGANJA.COM | $2,500 | $159/mo | Brand Name |
| CHEAPESTMARIJUANAONLINE.COM | $2,500 | $159/mo | Brand Name |
| DISCOUNTMARIJUANAONLINE.COM | $2,500 | $159/mo | Brand Name |
| DISCOUNTWEEDIN.COM | $2,500 | $159/mo | Brand Name |
| GANJA-BARS.COM | $2,500 | $159/mo | Premium Product Name |
| POTSQUARES.COM | $2,500 | $175/mo | Premium Product Name |
| CHEAPCANNIBIS.COM | $1,490 | $79/mo | Premium Product Name |
| GANJABUZZBITES.COM | $950 | $79/mo | Brand Name |
| GANJACOUPONCODES.COM | $950 | $79/mo | Premium Product Name |
| HEMPCOUPONCODES.COM | $950 | $79/mo | Landing Page Name |
| LEGALGANJASTORE.COM | $950 | $79/mo | Brand Name |
| LEGALHEMPSHOPPE.COM | $950 | $79/mo | Brand Name |
| ORGANICHEMPBAR.COM | $950 | $79/mo | Brand Name |
| ORGANICPOTSTORE.COM | $950 | $79/mo | Brand Name |
| ORGANICWEEDBAR.COM | $950 | $79/mo | Brand Name |
| LEGALGANJASHOPPE.COM | $900 | $159/mo | Brand Name |
| CHEAPESTGANJASTORE.COM | $500 | $79/mo | Brand Name |
| ILOVECHEAPWEED.COM | $500 | $79/mo | Brand Name |
| DISCOUNTMARIJUANA4U.COM | $300 | $79/mo | Brand Name |
| DISCOUNTWEED4U.COM | $300 | $79/mo | Brand Name |
| CHEAPMARYWANA.COM | $250 | $79/mo | Brand Name |
| LEGALHIGHDEMAND.COM | $250 | $79/mo | Brand Name |
| CHEAPMERRYWANA.COM | $200 | $79/mo | Brand Name |
| MERRIWANA.COM | $100 | $79/mo | Brand Name |
| | | | |
| | "========= | | |
| Value of Portfolio ** | $256,730 | | |
| | | | |
| Rental Terms (*) | | | |
| Rental Two months up front and last month. | | | |
| Month to Month Terms with three month minimum. | | | |
| Term contracts considered in exchange for a lower price. | | | |
| 30 day notice for cancelation. | | | |
| Last month prepayment will be used for the 30 day notice period. | | | |
| | | | |
| Purchase (**) | | | |
| Discounts offered on multiple domains | | | |
| Trasnactions via www.escrow.com | | | |
| All reasonable offers considered | | | |
| Creative or equity offers considered. | | | |